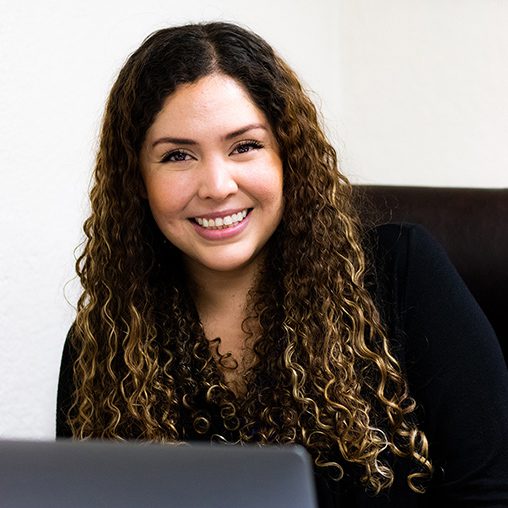 Noemi Cortez-Calderon
Patient Navigator
---
Contact
Phone: +1 (915) 706-9463
Office: +1 (915) 229-6448
Fax: +1 (915) 533-3378
Email: ncortez@southwestviralmed.org
1201 E Schuster Ave. Bldg 7, El Paso, Tx, 79902
---
About Me
Hi! I'm the Patient Navigator at Southwest Viral Med. I graduated with a Bachelor of Arts in Sociology and Philosophy from The University of Texas at El Paso.
After graduating from UTEP, I joined an AmeriCorps program that would change her life. I'm very passionate about my work and very grateful for the opportunity I have been given to work with such wonderful people on both sides of the border.
Specializations
Certified Community Health Worker
Languages
English Spanish
Interests
Need to reach out?