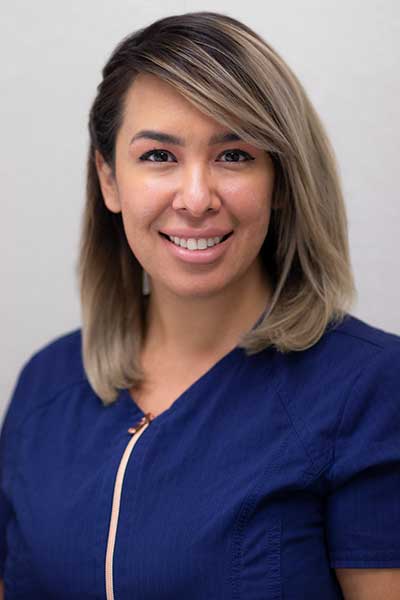 Jhoana Quezada, FNP-C, AAHIVS
Nurse Practitioner
---
Contact
Office: +1 (915) 229-6448
Fax: +1 (915) 533-3378
Email: jquezada@southwestviralmed.org
1201 E Schuster Ave Bldg 7, El Paso, Tx, 79902
---
About Me
Hello, My name is Jhoana Quezada. I am a Family Nurse Practitioner. I graduated from the University of Texas at El Paso (UTEP) with a Bachelor of Science in Nursing in 2010.
I completed my Master's in Nursing at the University of Texas at Arlington (UT Arlington). I am also certified by the American Academy of Nurse Practitioners in Family Medicine and have 9 years of emergency room experience
Specializations
BLS – Basic Life Support
ACLS – Advanced Cardiovascular Life Support
PALS – Pediatric Advance Life Support
TNCC – Trauma Nursing Core Course
ENPC – Emergency Nurse Pediatric Course
Languages
English | Spanish
Interests
Traveling, Spending Time with Family
Need to reach out?